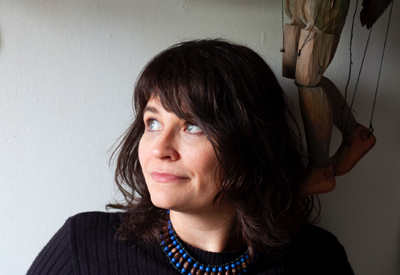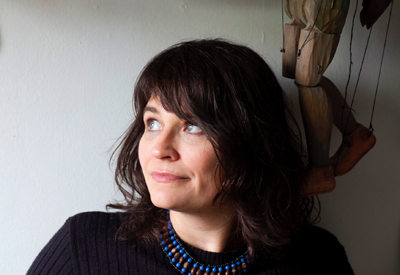 Raven Kaliana has directed Puppet (R)Evolution theatre company since 2008, for which she has written scripts; directed and produced plays, films, and awareness-raising events; designed and constructed sets, props, and puppets. She also freelances as a puppet maker, puppeteer, workshop leader, and animator.
Raven is most well-known for Hooray for Hollywood, her award-winning puppet-based autobiographical film for adults on surviving human trafficking, which she presented to policymakers at Amnesty UK, London City Hall, United Nations in Geneva, Oxford University, and NY Commission on the Status of Women. She has also presented the film at conferences and festivals in the UK, Denmark, Puerto Rico, Kazakhstan, Israel, USA, Taiwan, and Switzerland. She incorporated the film into training presentations for the staff at major charities such as Barnardo's, Childline, Innocence in Danger, Relate, Kids Company, as well as students at New York University, Roehampton University, Kingston University, and Royal Central School of Speech & Drama.
She originally created Hooray for Hollywood as a live puppet play, which toured to Bialystok Puppet Festival in Poland; then had theatrical runs at Little Angel Theatre and Rosemary Branch Theatre in London; and featured in Charleville World Puppet Festival in France.
Her next play, Fragile/Sacred was developed with the support of Puppet Centre Trust, and was performed at Battersea Arts Centre and Suspense Festival in London, as well as Bornholm Puppet Festival in Denmark.
She has performed her most recent play Love vs Trauma at Beijing International Puppet Festival; Titeretada Puppet Festival in Puerto Rico; at Play, Perform, Learn, Grow in Greece; Birmingham Broken Puppet Symposium; and Brighton Fringe Festival. The show was made possible with the support of Little Angel Theatre in London, at which it premiered. Raven has also produced a film version of the show for online festivals and presentations, a clip of which screened at Puppet Power conference in Canada.
BBC News featured both Hooray for Hollywood and Love vs Trauma in a video feature on Raven's work. Her work and journey have also been chronicled by the Guardian, New York Times, BBC Woman's Hour, BBC World Service, Haaretz, Copenhagen Post, International Arts Manager, Changemakers Magazine, Puppetry Journal, Puppetry International, and Eyestorm TV. She has been interviewed in documentaries including No Strings Attached and Stories of Healing, podcasts for Medium, Matt's Art Chat, and This Is Human-Centred Design. Artist in Residency positions have been awarded by Puppet Centre Trust at Battersea Arts Centre, Little Angel Theatre, and AA2A at Brighton Met College. She earned an MA in Advanced Theatre Practice at Royal Central School of Speech & Drama, and began her career in puppetry at Folkmanis Puppets.
Raven's projects have been supported by the following sponsors: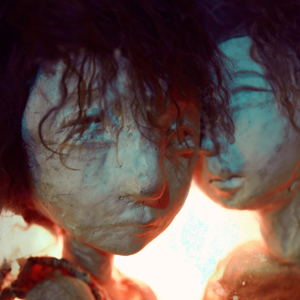 To enquire about commissioning puppets for your production; puppetry coaching for performers; puppetry performance in your show; teaching puppet-making or shadow puppet workshops; shadow puppet animations for films, television commercials, or music videos; presentations of the Hooray for Hollywood film; or booking performances of Love vs Trauma with associated workshop.
Please email Raven Kaliana at puppets@ravenkaliana.com or fill in the following contact form: